Ron Lyons: The Life Of A Cop
Back in the late 80's I decided that I wanted to pursue a career in law enforcement, but I didn't know exactly what that would end up looking like. Fast forward thirty years and now it's time to look backwards to see my law enforcement career. Yep, it's over. Done. But, I have to say, it was amazing. I spent many years in local Dallas, Texas area law enforcement organizations and held multiple titles and ranks and was able to experience so many things in life, from the worst of the worst to the best of the best. What that means is that I was adopted into a family of brothers and sisters in blue, -a family I will always be a part of.
Professionally speaking, I began taking classes at a community college in Criminal Justice. One of the instructors was Len "Cookie" Larson, a former Dallas PD officer whose heyday was in the 60's and 70's. Truthfully, he was my first real inspiration to become a cop. So many stories about Dallas and the way policing was done back in the day... and yet looking back now, I see so many changes in law enforcement from the early days of my career versus today. It's funny how life does that. One day you are on the cutting edge of everything new and good and then in what seems like mere minutes, life has moved ahead and you are now what we call "old school." Well, back in my day, Cookie Larson was old school, and he was good at being just that. So much so that I knew I wanted to become an officer just like him -handsome, smart ass and damn good at my job.
Soon I found myself in the police academy and learning everything I needed to know about being a cop. Or, so I thought. If you are or ever have been a police officer, you know what I mean. I suppose it's somewhat noteworthy to say that I did graduate Valedictorian of my academy class but that's about where my academic achievement stopped and my street education started. Soon I was riding out on deep night shifts with some of the best Field Training Officers in the business, each one leaving me with a part of who they were. Of course those are some hard assed days getting gigged for every little mistake, being more nervous with your FTO than the bad guys and yet being so proud of who you were becoming.
Over the years I found my own passion in three areas, training other officers, DWI enforcement and Drug Interdiction. My love for training was realized by the fact that no matter what else I did as a LEO (Law Enforcement Officer), I served as an FTO until I left police work. It was truly something that I enjoyed and seemed to have a knack for. Even these days, it makes me really happy to know that other men and women in law enforcement that I helped shape and train are some of the best in the business -doing everything from fighting the good fight on the streets to running whole departments to federal law enforcement positions.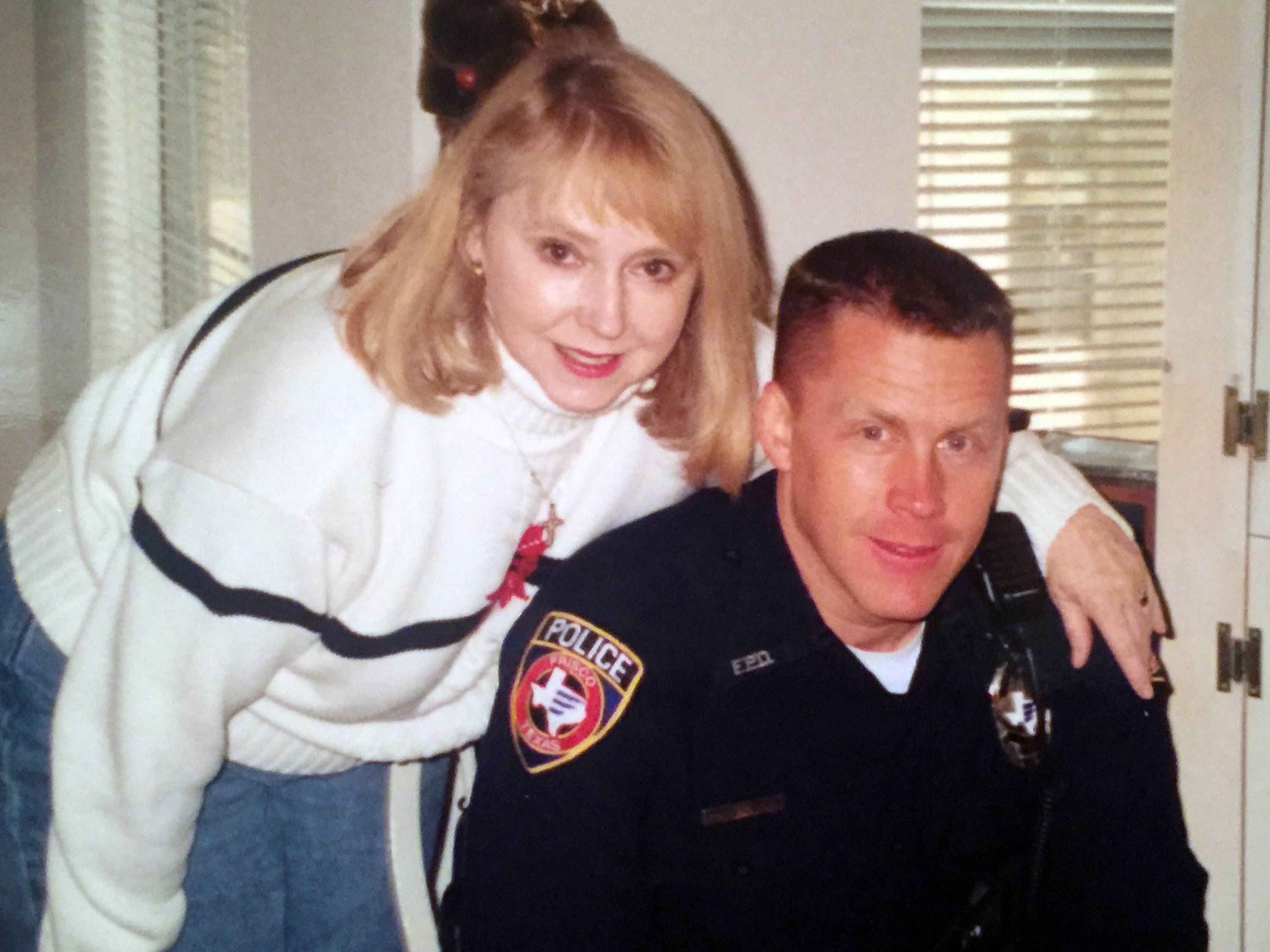 Soon after becoming a cop, one of the sergeants approached me and said that he was impressed at my traffic enforcement skills but that there was a problem. He went on to say that you can't stop that many cars and have that much contact with drivers and not be finding drugs, guns and detecting other crimes. It was in that moment that my future DWI and drug interdiction passion was ignited. 

It really seemed to be an awful thing working in a small rural town in Texas where drugs and drug labs were common but back up officers weren't. Being alone on some dark country road at 3 AM with a car full of felony offenders teaches you real fast how to either become a badass or get your ass kicked all the time. When I finally moved on to a larger department, I was a superstar at nailing DWI offenders and drug couriers, but pretty terrible at working with other officers as it was something I was not accustomed to. Where I came from you handled things on your own for the most part.
Ron Lyons: Drug Interdiction & DWI Enforcement Days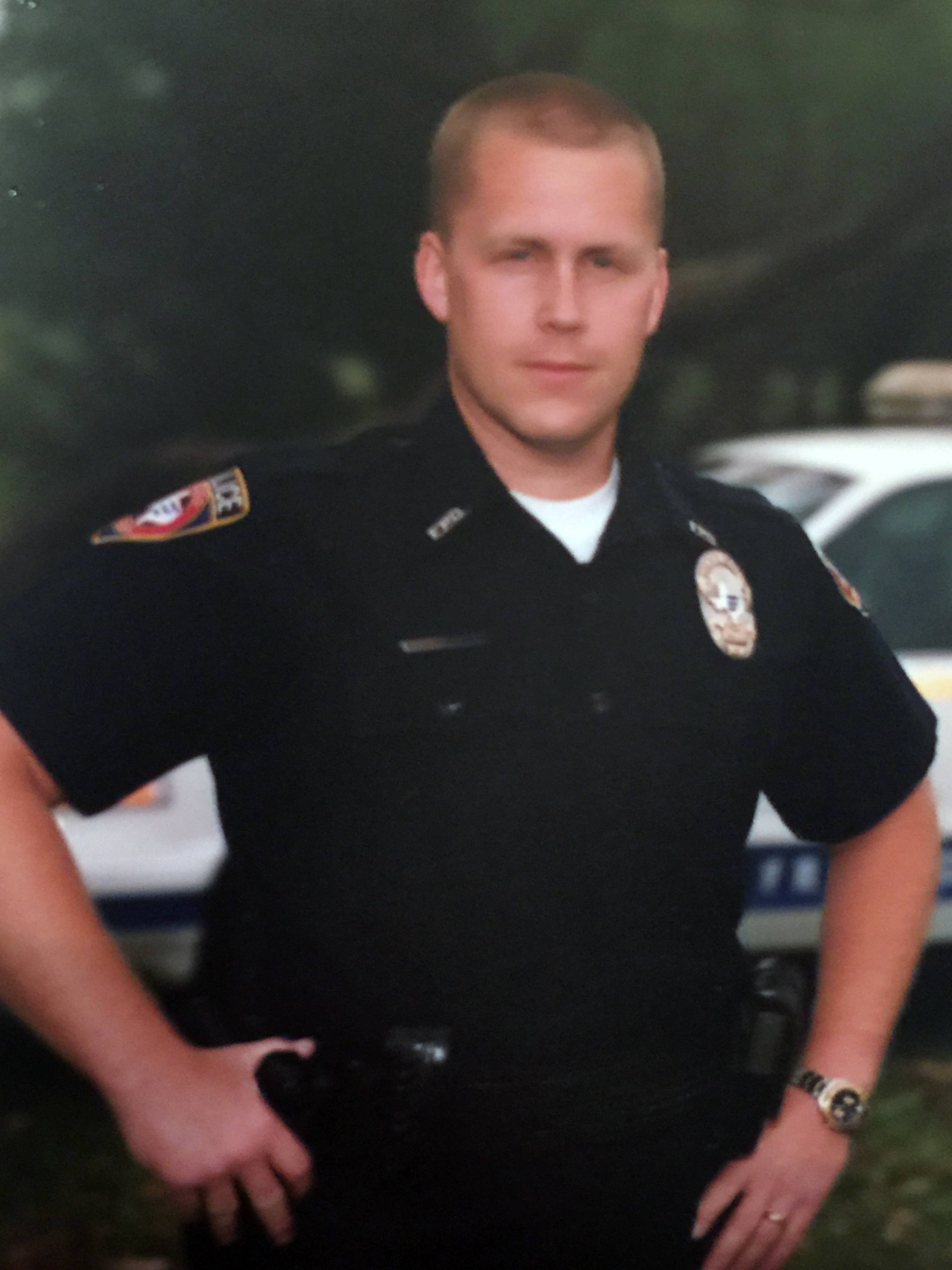 Thanks to some really excellent supervisors, I was able to attend some of the best training in the country which seriously propelled my expertise in the DWI and drug worlds. Over the years I was blessed enough to serve as a K-9 handler with my best friend and partner -a 100 lb. German Shepherd named Maverick. A real bond occurs between a man and a dog when both of your lives depend on each other. It certainly occurred with me and Maverick. I can tell you this, I still miss him today and I can get teary eyed in about half a second thinking about him, so, moving on...
Somewhere in all those years I gained numerous certifications including Master Street Narc, Highway Drug Interdiction, Advanced Highway Interdiction and many others. I received training from the US Drug Enforcement Agency, the El Paso Intelligence Center (EPIC) and numerous law enforcement agencies around the country. I suppose that's why one of the departments I worked for decided I also needed to be a DRE (Drug Recognition Expert) and BTO (Breath Test Operator). Ultimately I was able to make a small dent in drunk driving and in the drug trade for a while. One of my record cocaine seizures still stands today as the largest single seizure of cocaine in the eastern federal district.
Like many old cops, I've tried to move on past law enforcement after retirement, but that's been one of the most difficult things I've ever tried to do. The good news is that with Lyons Tactical & Survival, I don't have to be absent from the profession that's as much a part of me as my own soul. Yes, times have changed, and quite honestly, I don't think I could work the streets these days with the way that times have changed. Back in my time, people truly respected law enforcement which helped make the job worth it. These days we have a whole different world, one that has forgotten how to respect our defenders. It's truly a sad day for law enforcement, but, thank God there are still men and women that are willing to do this incredibly thankless job. Today I hope to serve the men and women in blue as well as former and current military and all like minded civilians with the best service and support possible.
The good news is that somewhere in all the law enforcement stuff, I learned that even though it was an important part of my life, there are things that are even more important, like my family. If you are in law enforcement today, I hope that you realize this fact too. It makes for a much better life, both during and after your career is over.
Ron Lyons: My Personal Life
Part of what helps propel Lyons Tactical & Survival down the road is the support behind me, my better half, my significant other, my life partner and love: Crystal. Every day she supports me and the countless (and I mean COUNTLESS) hours that go into this business. Patience with my work hours, grace for my ups and downs and an unending love are things I have come to count on from her. My hope is that everyone would be so lucky and blessed to find someone as beautiful and supportive as her.
Most of our days are spent working from early morning until the latest hours of the night, but somewhere in there is time for us. When we do have that time, we love to spend it eating at new places around town, hanging out at the house and the occasional game of Super Mario with the little one. Crystal runs a non-profit dog rescue which is very demanding on her as well, both emotionally and physically. She has my utmost respect for the serious work she does rescuing hundreds of dogs and puppies that would otherwise just not make it. It's truly a labor of love and devotion.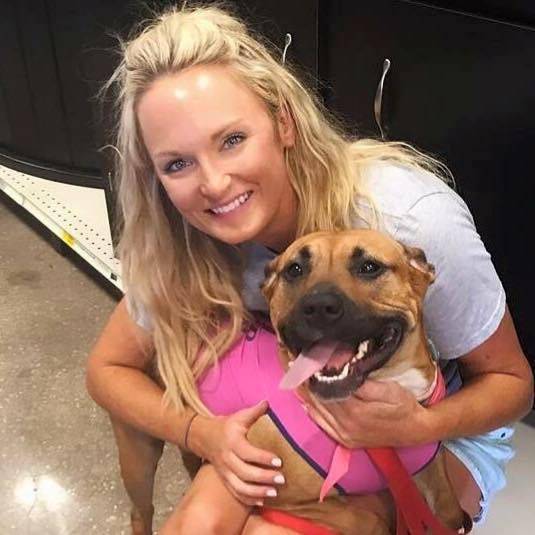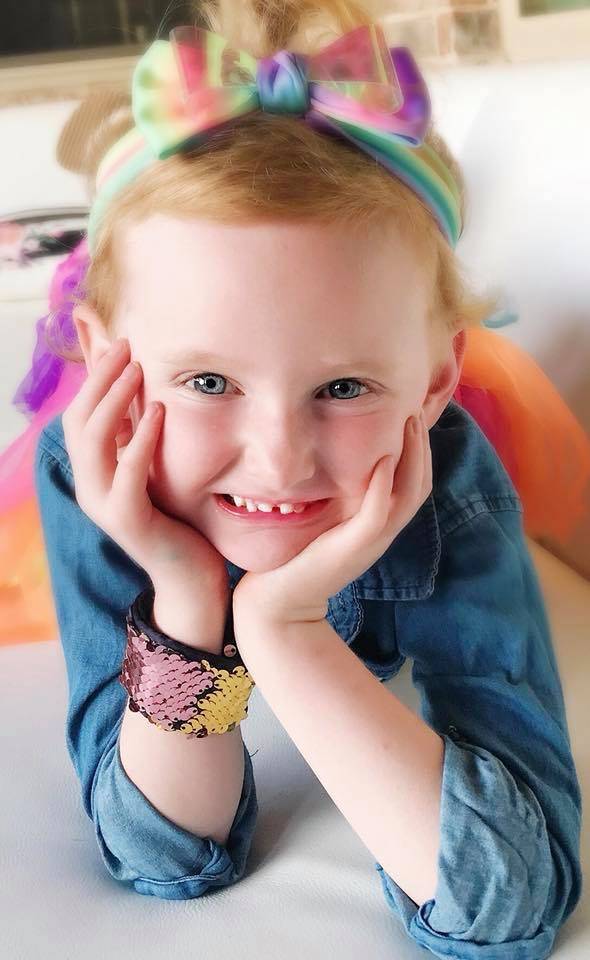 Speaking of the little one, Reese is my little mini-me. Although she is only six, she is smart, sassy as the day is long and is a big time practical joker! In this day and age when the lines between men and women are becoming more and more blurred, I want her to grow up knowing what a good man is and how to be a respectable and smart woman. My hopes are for her to be able to defend herself with a real sense of fierceness yet be able to love with a heart that is bigger than life. -One thing I know is that this little girl gives me her all. She holds nothing back and has more love in her little 40 lb. body than most people will ever experience in their whole life.
With aspirations to someday be a singer and a dancer, our every day is filled with impromptu musical performances with a curling iron as a microphone and a Disney Princess bed as a stage. Walls covered with JoJo posters, bathroom counters covered in whatever colors of paint or magical slime she just tried to clean up and discussions about things like living with God before she was born are common and I am blessed beyond any words to have this little ball of energy and love in my life.
Lyons Tactical & Survival Supply
Fast forward to today and you will discover Lyons Tactical & Survival Supply. My mission is to provide tactical and survival related products at prices that are as low as what one would find on a massive shopping website, also with free standard shipping but in a way that provides more. One part of that "more" is the tactical/military/police eco system that you will always experience at Lyons Tactical. What does that mean? Well, we talk the talk because we've walked the walk. We have a bond to each other because we have the same perspectives and experiences. We love our country and its people. We think tactically, would help anyone, even to our own detriment and tend to be a bit misunderstood by people who have never walked in our boots before. Does that mean just cops and military? Not at all. It means people who are like minded and who share lots in common with those of us who are police and military. Who are these non-police or military people I'm referring to? Look around. They are the ones who would stop and help a cop in a fight on the side of the road and who wear military t-shirts just because they respect and support veterans, although they never served. These people defend us on social media and buy our lunches at the restaurants. Yes, those people.
One of my goals is to provide awesome products at the best possible prices but I should say something about that. With most products of the tactical and survival types, there is what is called a MAP (Minimal Advertised Price) set. The suppliers will not allow me as a retailer to go below this price or will terminate my account with them. Being the honorable person that I am, I follow this MAP pricing. Therein lies the problem. You see, on the big online website individuals who've never had a tactical thought or who will never understand our lifestyle set up quick merchant accounts and order hundreds (sometimes thousands) of products from the dealers and then list them on the monster website for less than the MAP price. Of course the suppliers cut these sellers off, but it's too late, the damage has been done. Someone who's no more than a profiteer and the last person who would ever get us and our lifestyle just made a ton of money breaking the rules and selling to us. Anyways, just understand that my pricing is at the lowest it possibly can be and I hope that you realize that when you support Lyons Tactical, you are supporting those of us who are the real deal.
Another of my goals is to provide as much free content, information, training and product reviews as possible. Currently there is a growing library of free valuable content on the LEARN page. We don't charge for it, we just ask for your loyalty in return. In the coming weeks and months, more and more content will be loaded onto that page for you to learn from. What's cool is that we should never stop learning. On my LEARN page, you'll be able to do just that, and best of all, it's free to you.
I sincerely appreciate all of the Lyons Tactical supporters from around the country and I'd really like to know your story. Please shoot me an email at Ron@LyonsTactical.com and introduce yourself. Tell me a little about who you are and what's going on in your world. If there's ever anything I can help you with, please let me know.
Looking forward to getting to know you!
Ron Lyons
Owner, Lyons Tactical & Survival Supply
(855) 454-0800